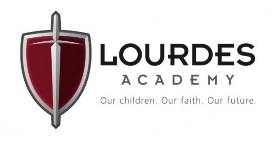 January 9, 2017
Dear Kids of Wisconsin Selection Committee,
I am writing to you on behalf of Miss Francesca Sakschek as she begins the process of applying and auditioning for your incredible performing experience. After researching Kids from Wisconsin and learning of its one of a kind opportunities for young performers, there was no question in my mind that Francesca (better known to us as Franki Jo) would be an outstanding candidate. I have had the pleasure of being Franki's band teacher for the past 3 years and I have also had the privilege of working with her as a vocalist through her involvement in our Music in Worship team at school. Franki is a very talented musician, dancer, and actress, but perhaps more impressive is that she is an absolutely humble, modest, and extremely likeable young lady who is a joy to work with.
I know Franki Jo best as a saxophonist in my band program and while she is the strongest player in her class, her true gift is her voice. She has been studying and performing as a vocalist for many years and has become a seasoned performer throughout our community. She chooses to share her gifts in service to community functions and service organizations on a frequent basis. We are blessed when we get to hear her voice as we celebrate mass at school and we are thankful that she appreciates her musical gifts and chooses to serve her school and her church in such a meaningful way. She frequently performs her music as a volunteer at a local hospital. When she performs, she often accompanies herself on the piano and she is guaranteed to either bring a smile to your face or a tear to your eye with her emotion.
Franki Jo has also brings a wide range of performance experiences with her. She has acted in several community theater productions, modeled for fashion show benefits, been part of skits for community service events, and has most recently even had the opportunity to be part of a film project on the subject of human trafficking. As only a freshman, she performed an outstanding vocal/acting audition for our school's spring musical and we can't wait to see her develop through that process. She takes every performance seriously, is responsible and conscientious when balancing her responsibilities and schedule, and she seeks to learn from every new experience. She will give you her best effort in all you ask and seek to soak up everything she can to take with her to her next performing experience. She accepts criticism well and seeks to continuously improve.
I can not recommend a student more highly for this opportunity than Franki Jo. I know you will enjoy working with her as much as I do and she will undoubtedly learn a great deal from this experience. Should you have any questions or concerns regarding Frank Jo, please don't hesitate to contact me at the cell phone number or email listed below. Thank you for considering her for this opportunity and best of luck to you in your decision making process!
Sincerely,
Mrs. Michelle Sorenson
Fine Arts Coodinator & Director of Instrumental Music Lourdes Academy
msorenson@lourdesacademyoshkosh.org Cell: 920-277-6633
| | | |
| --- | --- | --- |
| Lourdes Academy (6-12) | Lourdes Academy – Cabrini (PK-5) | Lourdes Academy – Seton (PK-5) |
| 110 N. Sawyer St., Oshkosh, WI 54902 | 619 Merritt Ave., Oshkosh, WI 54901 | 1207 Oregon St., Oshkosh, WI 54902 |
| Ph: 920-235-5670 Fax: 920-235-7453 | Ph: 920-235-0637 Fax: 920-426-6429 | Ph: 920-235-4060 Fax: 920-426-6430 |